PHOENIX – POWERFUL | FLEXIBLE
Having Phoenix in a camera system can be the difference between capturing unusable video and capturing the highest possible recognition quality video in any scene, any time of day, 24/7.
At the heart of Phoenix's ISP are world-class algorithm-based cores, achieving a combination of highest possible dynamic range while compensating for HDR motion artifacts and providing an end-to-end, camera ready, full ISP.
Phoenix is designed to be the most flexible ISP on the market because it is sensor agnostic, supporting the full lines of OnSemi, Sony and more sensors. And, Phoenix runs on the Xilinx Zynq line of FPGAs reducing power and DRAM requirements.
Image Quality & Performance
Phoenix Fully Programmable ISP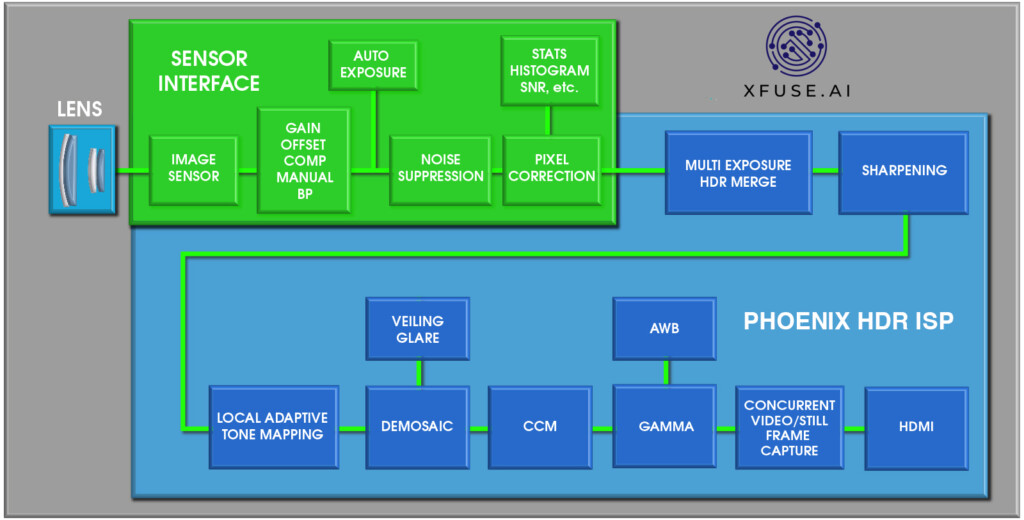 Main processing executed in the RAW Bayer domain
Image Processes performed in HW freeing GPU & CPU for higher level tasks
20-bit processing pipeline
120dB/20EV High Dynamic Range
Maintains color and tonal fidelity
Processes video optimized for human or machine vision appications
2, 3 or 4 frame multiple exposure merge
Auto de-ghosting and motion compensation
Transition noise suppression
Auto and manual brightness adaption (gamma)
Ability to capture separate hdr and Tone mapped output video streams concurrently for ADAS application
Black level and gain compensation
Auto/manual white balance
Lens distortion correction
Local contrast adjustment
Automatic and manual Region Of Interest (ROI) selection
50/60 Hz ambient artificial lighting sync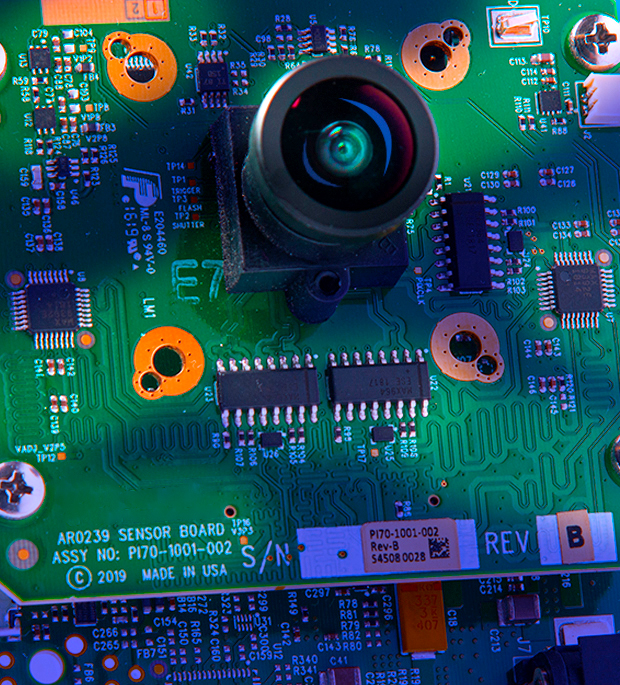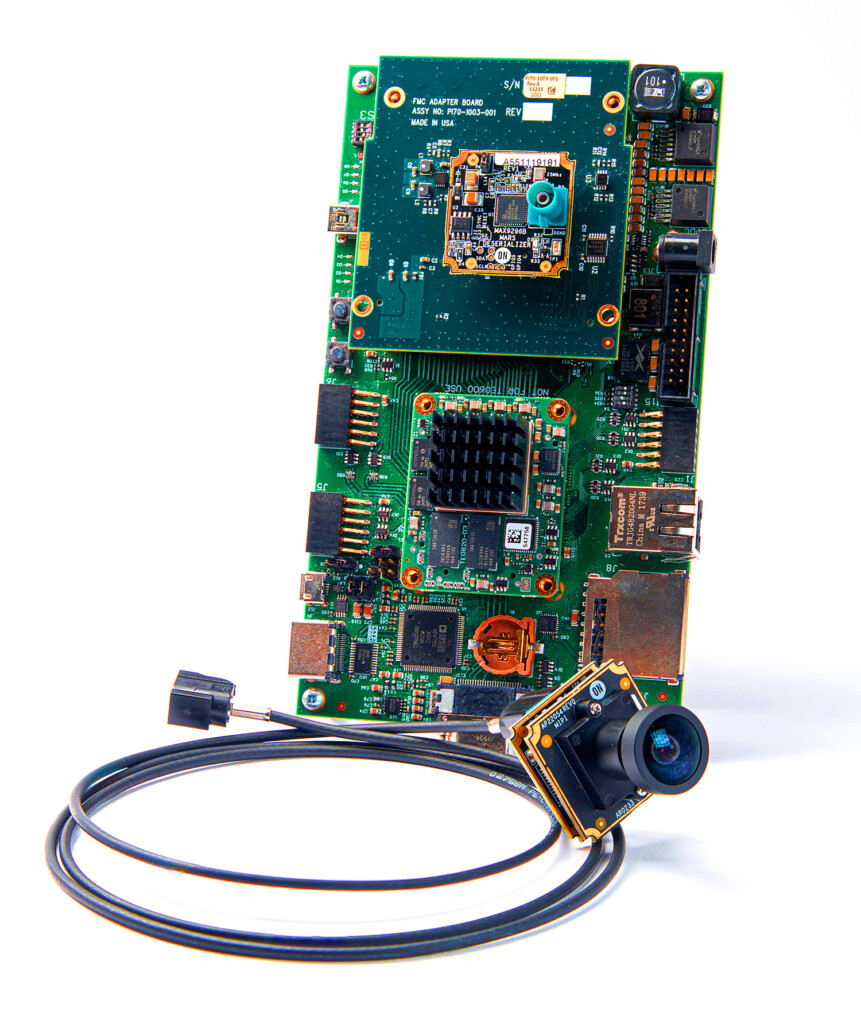 WE CAN DESIGN + BUILD YOUR CONCEPT
BUILDING YOUR COMPLETE SYSTEM + INTEGRATING OUR PHOENIX HDR ISP – THE POWERFUL, FLEXIBLE HDR IMAGE PROCESSOR
Phoenix is a highly advanced programmable HDR Image Signal Processor (ISP) solution. It's a drop-in, camera-ready, end-to-end ISP that gives designers the flexibility to customize video processing in their Automotive ADAS, robotics, intelligent traffic system, machine vision and other solutions.
At Xfuse, we lead the video solutions market through innovation.
CUSTOMIZABLE ISP PLATFORM SOLUTION
Customized End-To-End ISP Platforms
Customized Camera Development And Tuning Services
Reference Designs With Key Partners: Quick To Market Solutions
Complete the form and we'll contact you immediately.
We want to hear from you! Please fill out the form and we'll get back to you asap.